The Milestone Collection
---
Throughout the National Trail's jaunt from Cumberland, Maryland to the Midwest, milestones would mark the distance to the next town and to the major cities along the route, i.e. Cumberland and Wheeling. In many cases, time and vandalism have taken away many of the originals. However, reproductions made of steel, stone, or plastic have appeared all along the trail. This page documents some of the many milestones (original and replicas) you can find while driving the National Pike.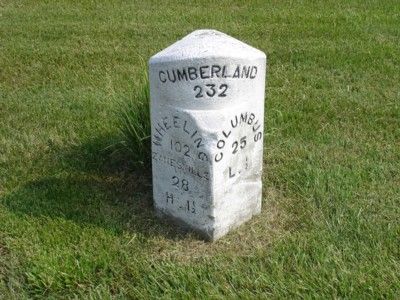 This milemarker is found between Kirkersville and Hebron, Ohio. (Mike Kentner)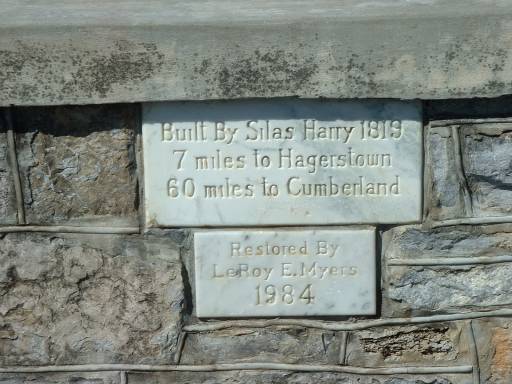 A bridge milestone located on Wilson's Bridge west of Hagerstown, Maryland. (Brian Polidoro)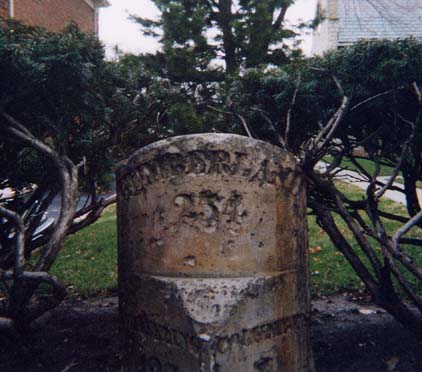 Original Milestone in Cambridge. (Sam Feldman)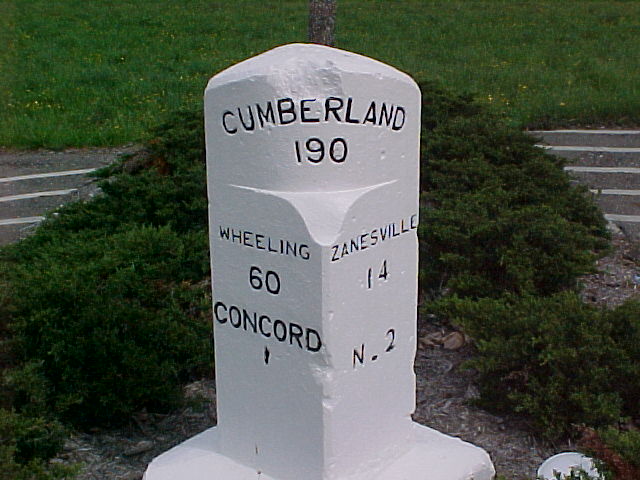 Marker at 'S" Bridge in New Concord. (Mike Austing)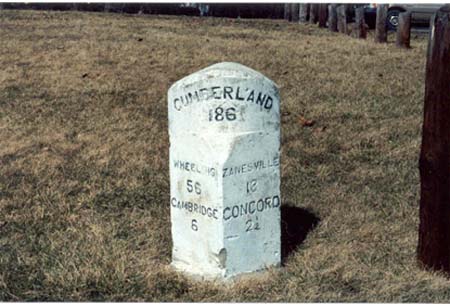 Marker at 'S' Bridge Park in Cambridge, OH. (Barb and John Bee)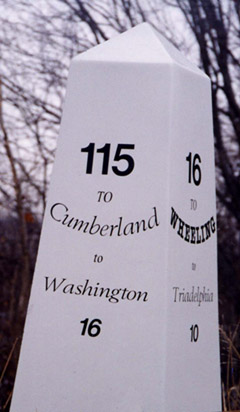 Marker found by Sandor Gulyas near West Alexander, PA.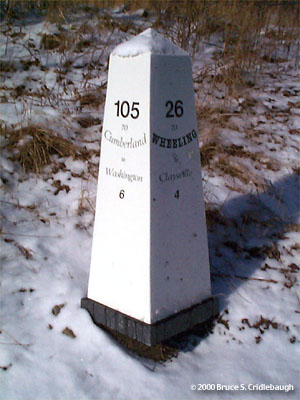 Plastic marker shot by Bruce Cridlebaugh in Washington, PA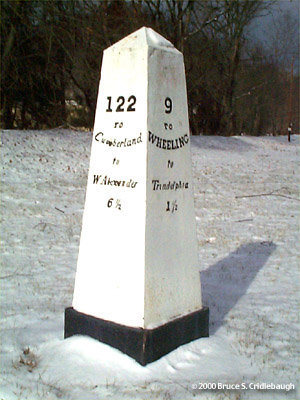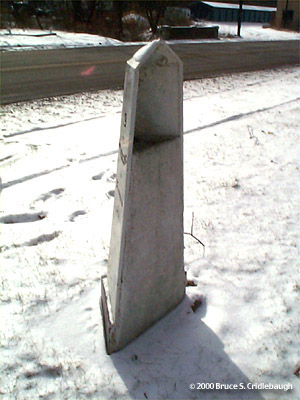 Steel marker filled with concrete, Tridelphia, WV (Bruce Cridlebaugh).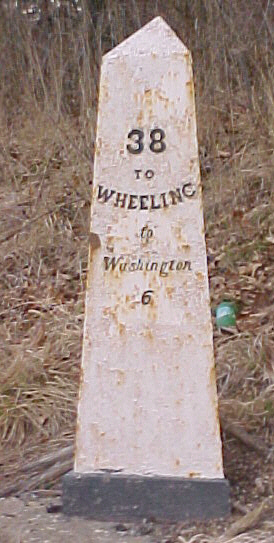 Steel marker found near Laboratory, PA. (Barb and John Bee)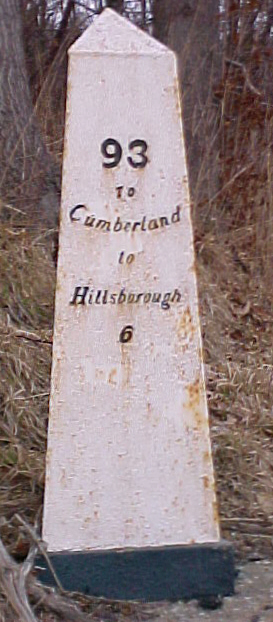 Metal marker in Washington County, PA. (Barb and John Bee)
---

Site Navigation & Links:


Page Created: April 1, 2002
Last Updated: July 5, 2007

© 2002-07 Adam Prince
---