Fall Carolinas Roadgeek Meeting - October 25, 2003 - Greensboro, NC
---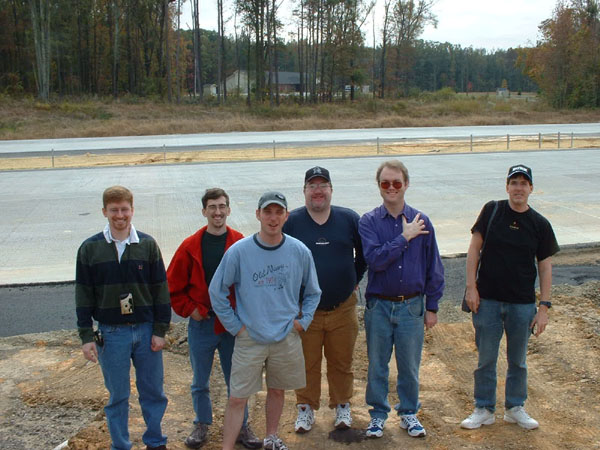 The Greensboro Meeting attendees in front of I-85 near the Randleman Road overpass. From Left To Right: Billy Riddle, Brian Polidoro, William Lawson, Jimmy Storey, Brent White, and Bob Malme. Carter Buchanan was taking the photo.

The Carolina Regional Roadgeek Meeting returned to visit the I-85 Bypass construction in Greensboro for the Fall 2003 Meeting. A lot of progress from the first tour of the new highway in April of 2002. To check out some of the construction progress on I-85...follow this link.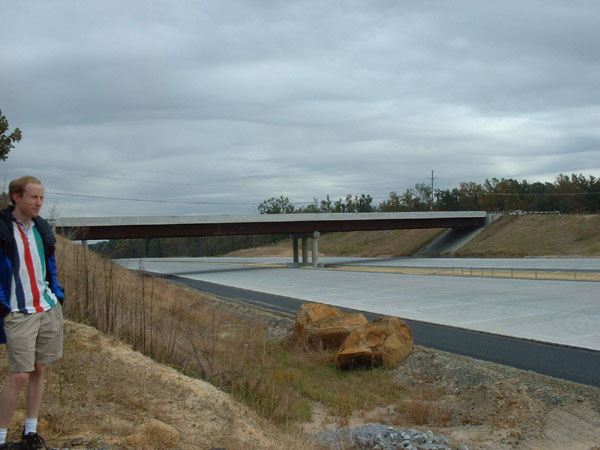 Carter Buchanan surveys the scene.
---
Site Navigation:
Page Created: October 28, 2003
Last Updated: October 28, 2003
(C) 2003 William Lawson
---