Spring/Summer 2003 Carolina Roadgeek Meeting - Charlotte, NC
---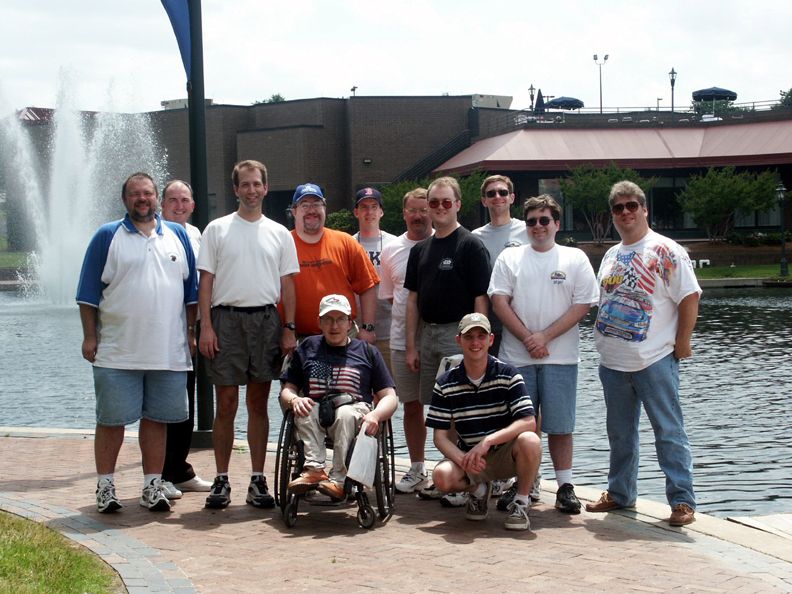 (The Cast and Crew of the June 2003 Carolina's Roadgeek Meeting)

Standing Left to Right: H.B. Elkins, James Dunlop, John Sullivan, Jimmy Storey, Bob Malme, Chris Curley, Brent White, Pete Jenior, Jeff Kitsko, and Stan Schwartz.
Sitting/Kneeling Left to Right: Edward Curtis and William Lawson.

---

The 6th Carolina Roadgeek Meeting was held on June 14, 2003 in Charlotte, North Carolina. In total, twelve attendees made it to The Graduate Food and Pub near UNC-Charlotte. The weather was perfect, sunny and warm, and the outside setting could not have made for a better day. In addition to eight North Carolina residents in attendance, the states of Georgia, West Virginia, Pennsylvania and Kentucky were represented making it a truly regional gathering.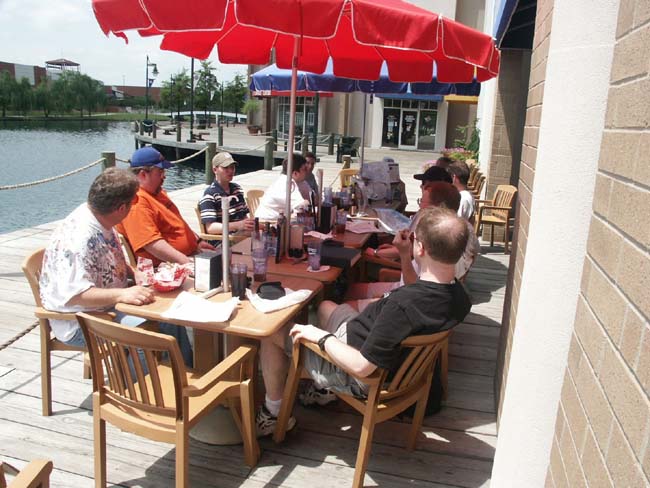 We hung out along the Boardwalk at the Grad.

Festivities began at 1 p.m. as we talked everything from roads to ACC Expansion. After lunch and conversation, 10 of us journeyed for a tour of the then nearly completed I-485 construction in eastern Mecklenburg County. The Fall Carolinas Roadgeek Meeting will be in Greensboro at a date yet to be determined.

---
Site Navigation:

Page Created: June 30, 2003
Last Updated: June 30, 2003
(C) 2003 William Lawson

---