Corridor D - Blennerhassett Island Bridge Construction Photos
---
The final piece of Corridor D (US 50) is the Blennerhassett Island Bridge that will cross the Ohio River. The bridge which crosses the Ohio downriver from Parkersburg and Belpre, Ohio should be complete in 2008.
---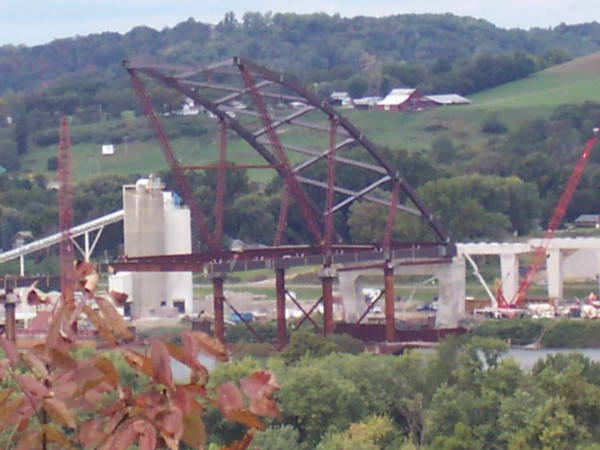 (Charlotte Westfall)

A close shot of the tied-arch under construction.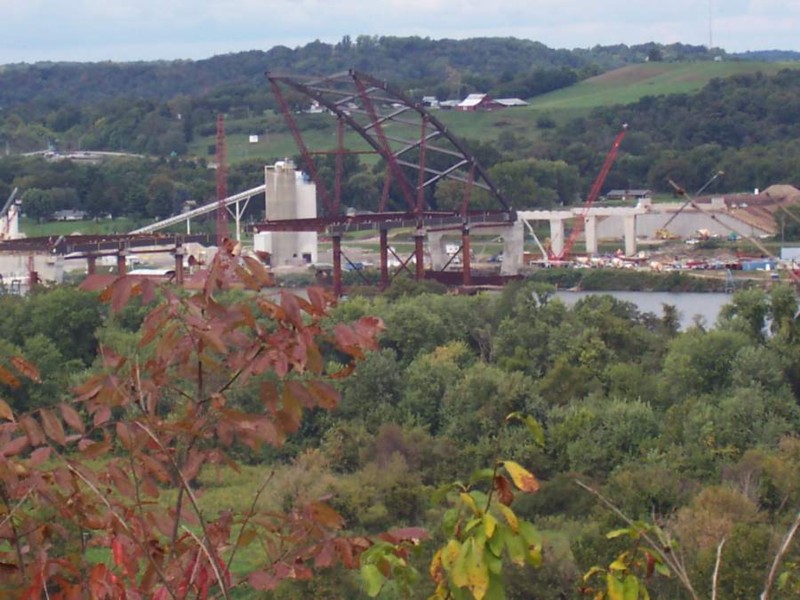 (Charlotte Westfall)

A wider view of the tied arch bridge under construction. The arch truss frame was completed in January 2007.
---

Site Navigation:
Corridor D History --In Development



Sources & Links:

Corridor D Homepage ---West Virginia Department of Transportation
Daniel Westfall



Page Created: February 25, 2007
Last Updated: February 25, 2007

© 2007 William Lawson
---