Route 56 is no longer a signed WV State Primary Highway. However, parts of it remain in the primary highway system. Originally running from the shores of the Ohio in Ravenswood east to US 21 near Silverton, this route was decommissioned in 1977. The western half of the route has been replaced by a four lane WV 2, which moved from the shores of the Ohio to Interstate 77 at the same time. East of the Interstate, WV 56 survives as a signed Secondary Route to former US now Secondary Route 21 near Silverton.
---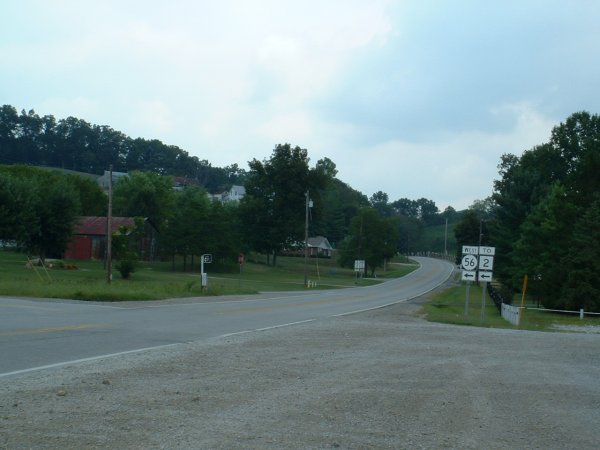 Scenes at the former Eastern Terminus of WV 56 near Silverton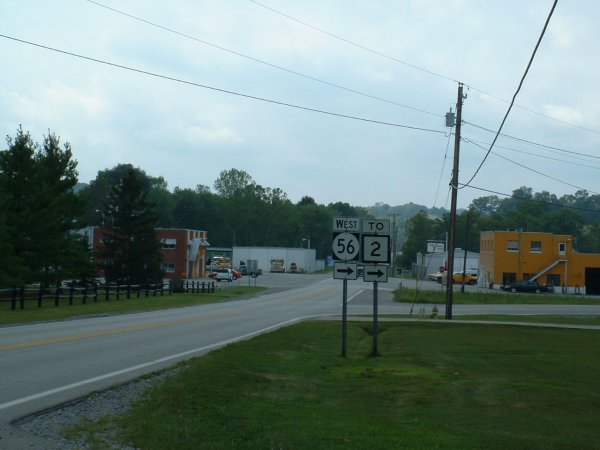 (Joseph Landis)

Both photos were taken along Secondary Route 21, former US 21. WV 2 is about a three mile drive west. At the end of County Route 56 East, there is an 'END' sign as shown below.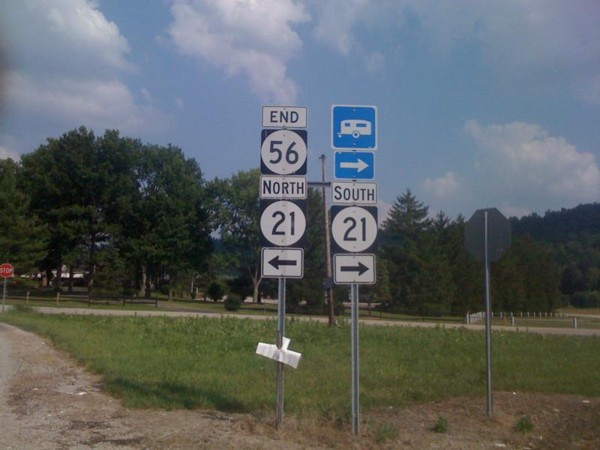 (Jennings Starcher)
---
Route 56 was shortened in the early 1970's when US 21 was truncated to just north of Charleston. The Eastern terminus was moved back to Interstate 77. The former terminus at I-77 (and US 33/WV 2) is shown below.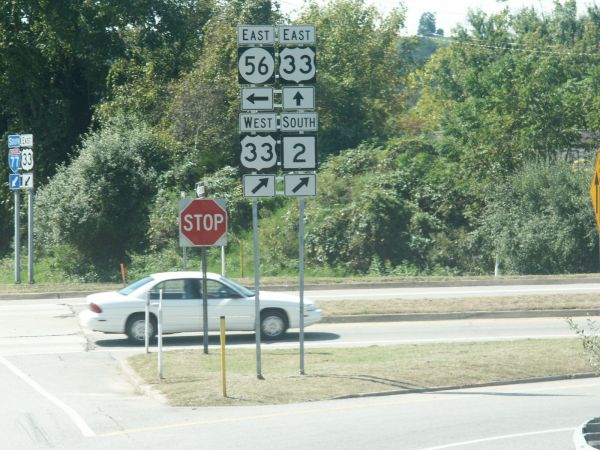 (H.B. Elkins)

In the 1970's, WV 56 had began at this point and continued west along modern day US 33 West/WV 2 from here to Ravenswood.

---

Site Navigation:


Sources & Links:

WV 56 @ WV Highways Page ---H.B. Elkins
Landis, Joseph. 'Re: Rt. 56.' Personal e-mail, October 9, 2002.


Page Created: October 10, 2002
Last Updated: October 24, 2010

© 2002-10 William Lawson
---