The National Road - US 40: Maryland
Wilson's Bridge

---
A few miles west of Hagerstown on Route 40 stands Wilson's Bridge, a stone arch bridge over Conococheague Creek. The five-arch bridge, built in 1819, is named on the National Register of Historic Places. The bridge was beautifully restored in 1984 by LeRoy E. Myers. The bridge is one of numerous still standing stone bridges in central and western Maryland.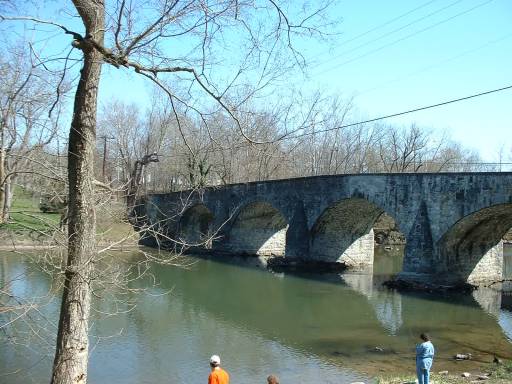 The restored bridge serves as a backdrop for a popular fishing spot (Brian Polidoro)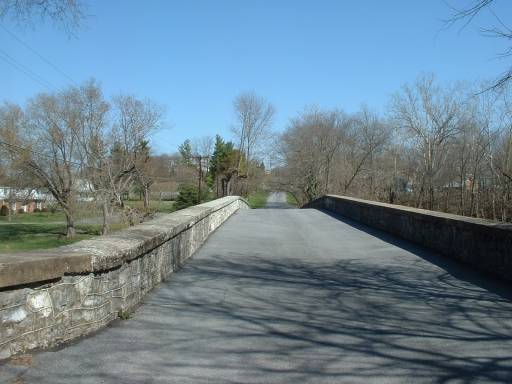 An early spring view of Wilson's Bridge. (Brian Polidoro)

Standing to the stone bridge's south is a just as intriguing bridge that carries US 40 currently. The National Road through much of Maryland traverses rolling hillsides that are home to historic and picturesque towns, brilliant farms, and peaceful overlooks. If you would like to contribute to this project, please e-mail me.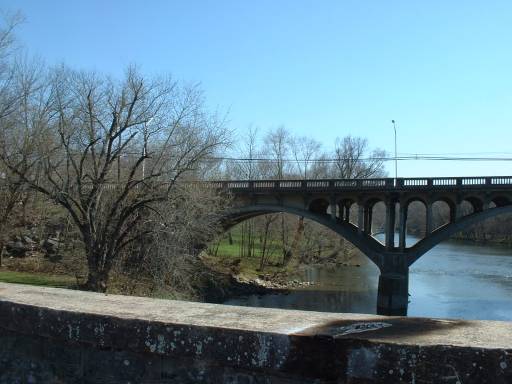 The uniquely designed concrete arch bridge that carries route 40 today. (Brian Polidoro)

---
Continuing on the Trail:


Sources & Links:


Page Created: September 21, 2002
Last Updated: May 21, 2006

(C) 2002-06 William Lawson
---