The National Road: Brownsville
"Ghosts of 'The Neck'"
---
At one time, 'The Neck' was the lifeblood of Brownsville and the National Road. 'The Neck,' a stretch of flat land along the Monongahela between the Lane Bane and Intercounty Bridges, was dominated by Market Street. Market, which parts of the original and later alignments of the National Road and US 40 would follow, slopes down from ridge that carries Front, Market and Church Streets to Dunlaps Creek. (1) It was here where most of the commercial and retail activities occurred. However, with the fall of the steel industry, 'The Neck' and Market Street has become a skeleton of the past, a modern day ghost town.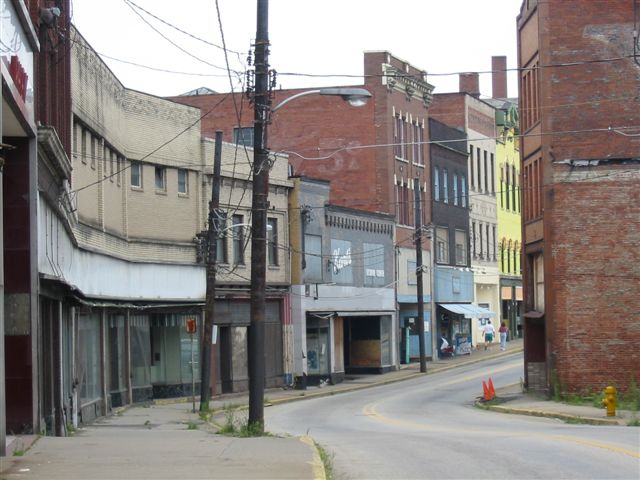 Looking up Market Street and leaving 'The Neck'. (Brian Reynolds)

Today, Market Street is home of empty or boarded up storefronts, washed away advertisements, and faded memories.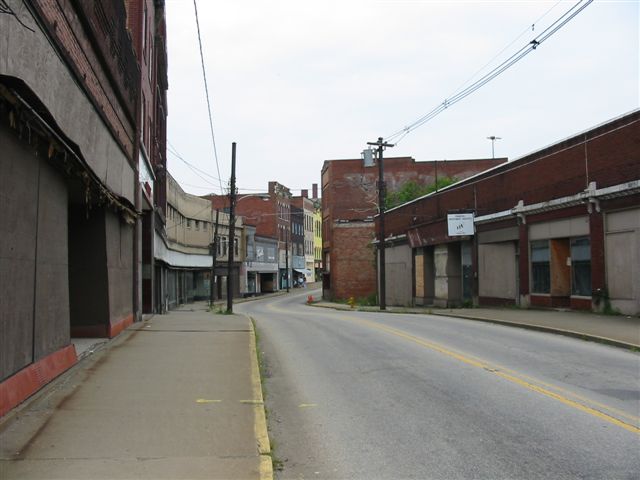 A longer view of Market Street and the abandoned buildings in 'The Neck.' (Brian Reynolds)
Many proposals have come and gone to revitalize the city. From riverboat gambling to pushing for the completion of the Mon-Fayette Expressway, Brownsville's residents and leaders hope to return the city to its former glory.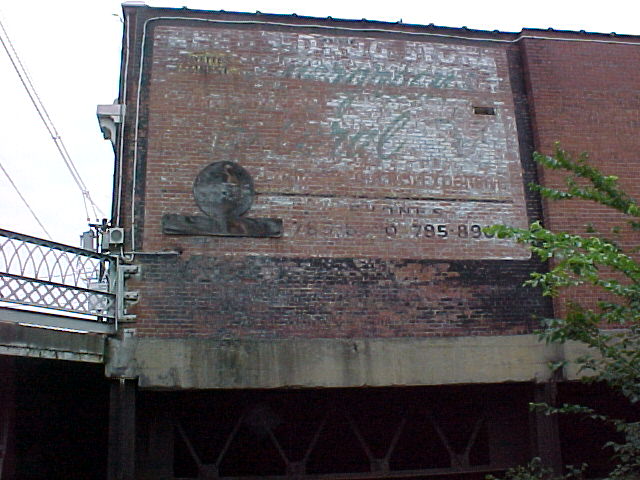 A weathered drug store ad, one of many that were painted on building along Market Street. (The Bee Family)

---
Brownsville Tour:
Intercounty Bridge ---In Development
Site Navigation, Sources, Contributors, and Links:
Brownsville, PA ---Cassandra's House (1)
US 40 @ PAHighways.com ---Jeff Kitsko
Route 40 Net ---Frank Brusca
Brian Reynolds

Page Created: October 5, 2002
Last Updated: October 5, 2002
(C) 2002 Adam Prince
---