The Industrial Highway
---
Another of Pittsburgh's numerous highway 'incompletes' is the Industrial Highway along the city's most western reaches. Proposed and partially built in the 60s and 70s. The Industrial Highway is nothing more than a 4-lane divided ghost highway that is sometimes used for access to Chartiers Creek. The roadway was to run from PA 60 just east of the Thornburg Bridge northwards along Chartiers Creek to PA 51 in the Esplen Neighborhood that borders the town of McKees Rocks. This Terraserver Image shows the only completed section of the Industrial Highway.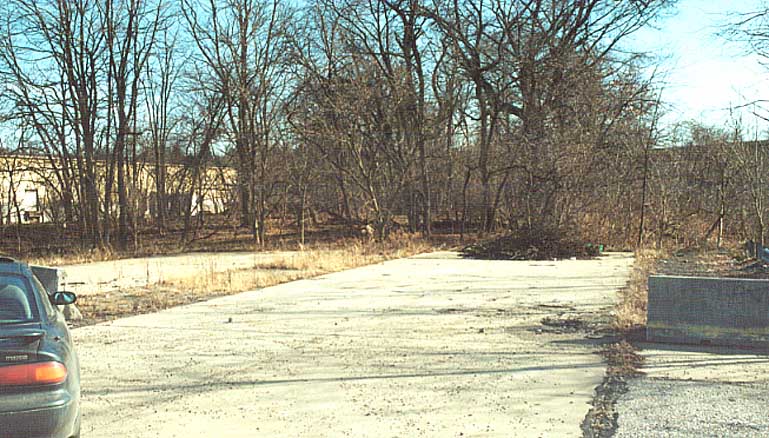 The Southern Stub of the Industrial Highway. PA 60 (Steuben St.) is just to the south. (Sandor Gulyas)
The Industrial Highway would border Broadhead Manor, a public housing development. It would then turn northeast to run through the Sheraden Neighborhood. The final leg would run east to PA 51 (Stanhope St.) in Esplen. From looking at Terraserver, it is possible that some right-of-way clearing exists in Sheraden, and a small stub runs from Stanhope St. before PA 51 North crosses Chartiers Creek.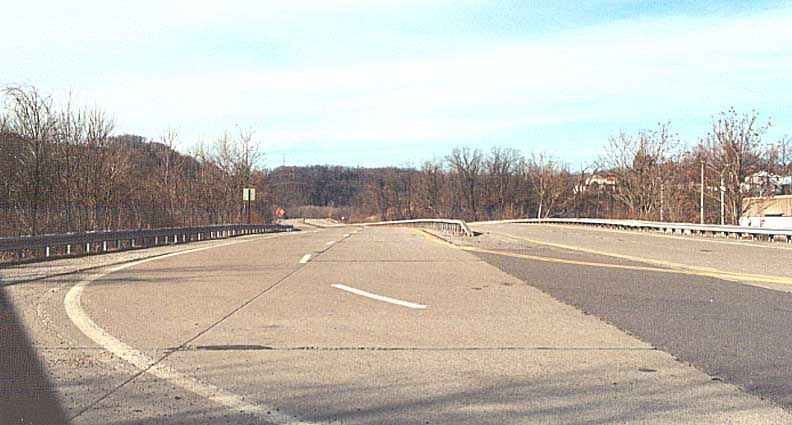 Looking North on the Industrial Highway towards Broadhead Manor. The roadway is consistent with PennDot roadway designs of the 70s. (Sandor Gulyas)
The Industrial Parkway would only make it as far as Broadhead Manor. Oddly, some maps of the City of Pittsburgh from that era show the roadway completed. A 1974 Gulf/Rand McNally shows the route as completed. What could have been an excellent link from McKees Rocks to Crafton currently sits empty with little if any use in the future. A possible alternative to the Parkway West and the West End Circle is now referred to by some locals as the "Highway to Nowhere."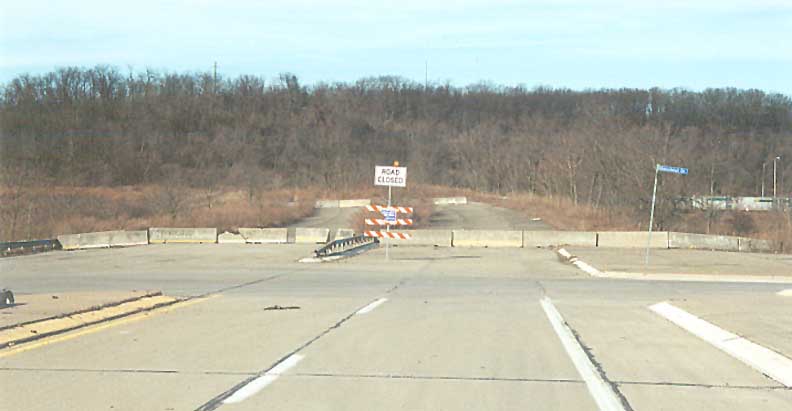 The North Stub of the Industrial Highway near Broadhead Manor. (Sandor Gulyas)

---
Site Navigation, Sources & Links:
Gene Yao
Pittsburgh Highways ---Jeff Kitsko

Page Created: August 10, 2002
Last Updated: August 10, 2002
(C) 2002 Adam Prince
---