Spring 2008 Carolinas Road Meet - Raleigh
Saturday, May 31, 2008
---
The Carolina Road Meet returned to Raleigh in May 2008 to take a look at the nearly completed US 70 Clayton Bypass. The group of 16 roadgeeks from six different states started the day with lunch at the Cleveland Draft House on NC 42 in Garner. After lunch, we toured the Highway 70 Bypass which was less than two weeks away from being opened to the public. That evening a group of us also attended the Pawtucket Red Sox vs. Durham Bulls AAA Baseball game. Pawtucket won 14-7.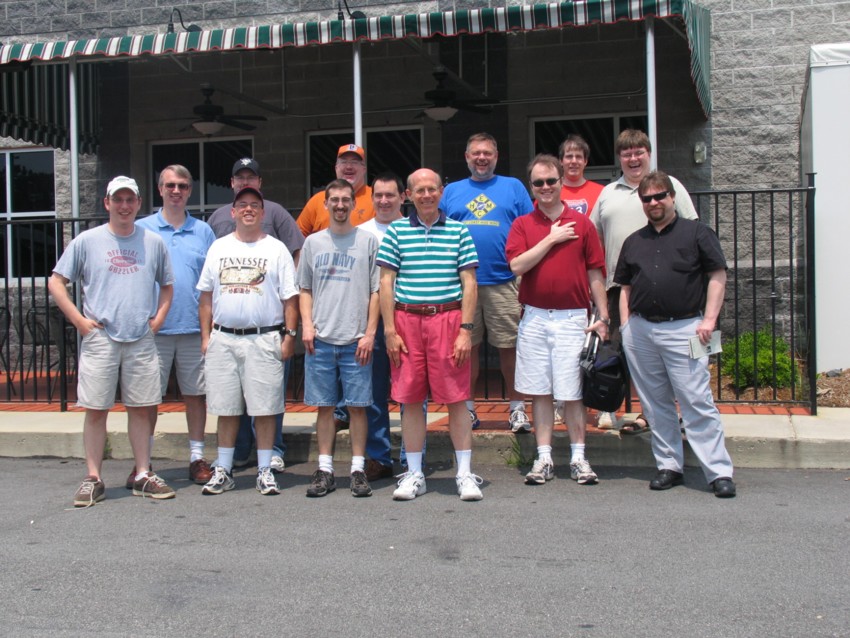 L to R: William Lawson, Dave Filpus, Joe Babyak, Jason Ilyes, Brian Polidoro, Jimmy Storey, John Attamack, Scott Kozel, HB Elkins, Brent White, Bob Malme, Brian LeBlanc, and S.D. Rhodes.

Missing from photo: Stephanie Ilyes, William Froehlig, and Ben Thurkill.

---

Site Navigation:


Page Created: June 6, 2008
Last Updated: June 6, 2008

© 2008 William Lawson
---