Missing Flyover Ramp - Johnston Road (US 521) at I-485 Interchange
---
One of the future additions to I-485 will be a flyover ramp that will connect US 521 North to I-485 West (towards I-77). In 2003, the interchange, Exit 61, was expanded with the completion of Johnston Road to NC 51. However, the flyover ramp was not built. There are two stubs for this ramp one on the ramp from US 521 to I-485 East, and the other is on the ramp from Johnston Road and US 521 North to I-485 West. Currently, traffic going from US 521 North to I-485 West takes a left turn at a signalized intersection on the north end of the interchange. A 1998 Terraserver Image of this interchange shows the interchange before the construction of Johnston Road to the North.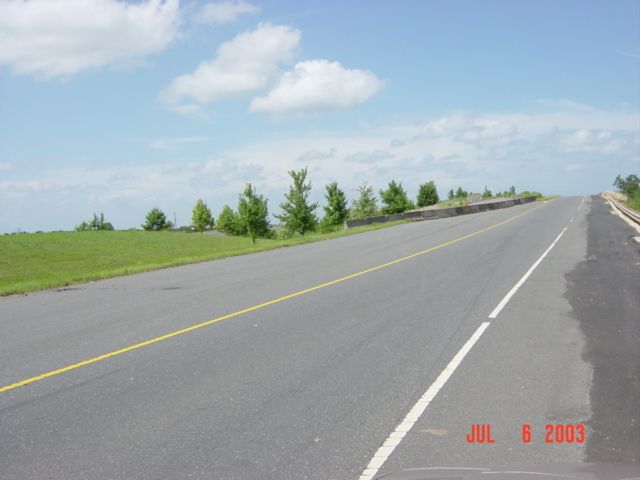 (Stan Schwartz)

Approaching the future flyover split on the eastbound I-485 onramp.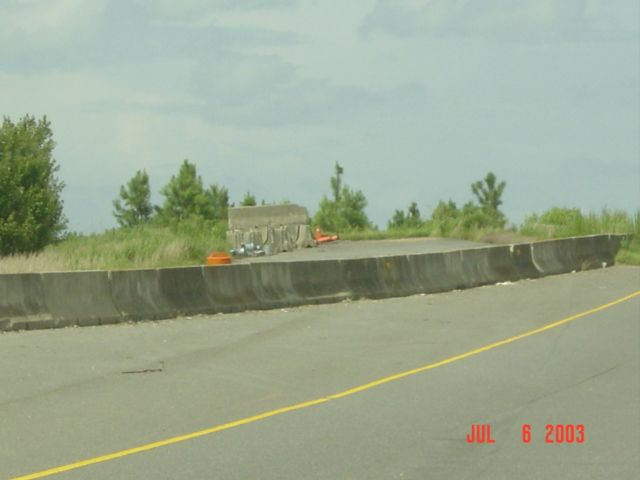 (Stan Schwartz)

The future ramp is blocked off by concrete barriers. It is possible that when I-485 is widened in the next decade the missing flyover ramp will be built.
---

Site Navigation:
Return to I-485 Outerbelt Southeastern Loop



Sources & Links

I-485 @ NCRoads.com Annex ---Mike Roberson
US 521 @ NCRoads.com Annex ---Mike Roberson



Page Created: December 7, 2003
Last Updated: October 11, 2006

© 2003-06 Adam Prince
---