Pennsylvania Ghost Ramps
---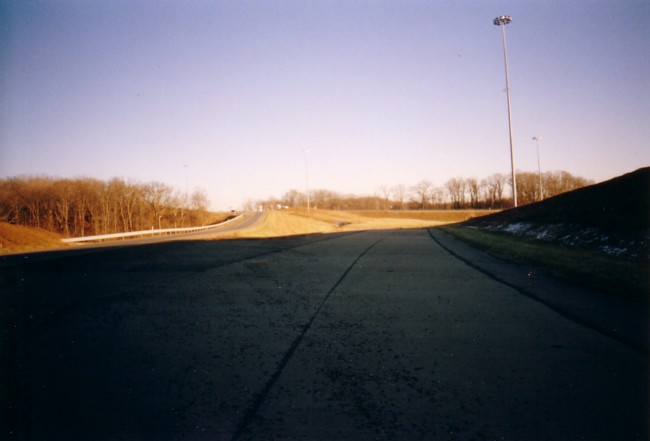 (Adam Prince, December 2003)

Just north of Pittsburgh International Airport, near where the Southern Expressway (PA 60) ties into the Beaver Valley Expressway, there are two graded ghost stubs for currently unbuilt connections on the ramps that connect PA 60 and Business PA 60. An aerial image of these two stubs can be seen here.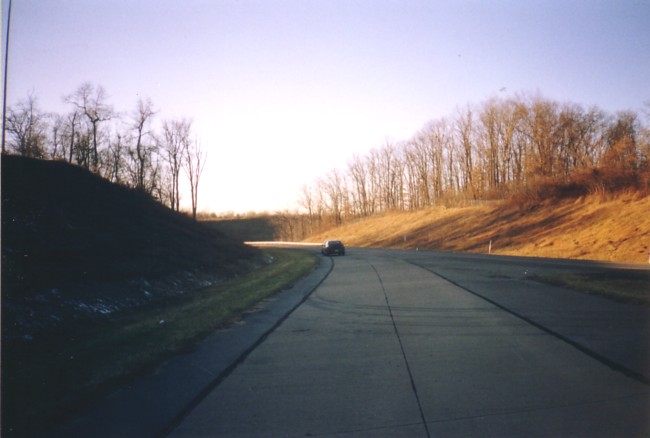 (Adam Prince, December 2003)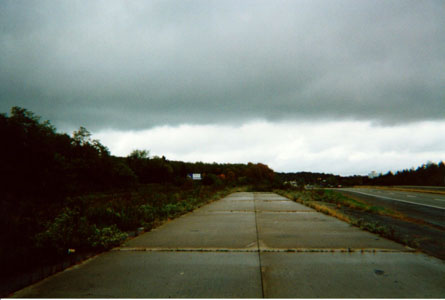 (Adam Prince, 1998)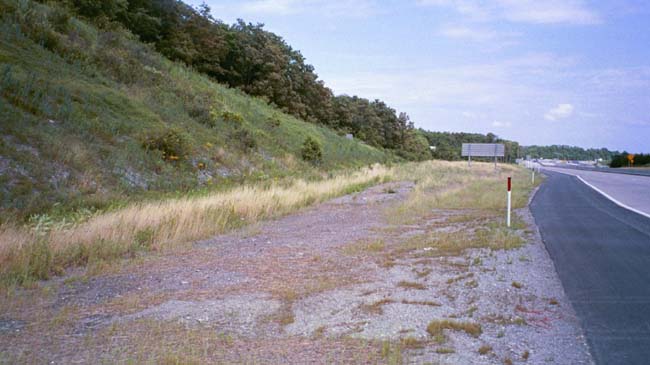 (Denny Pine, 2003)

This is what would have been the continuation of the Beaver Valley Expressway Bypass of Greater Pittsburgh Int'l Airport. By 2003, the pavement had been torn up and overgrown leaving little trace of what might have been.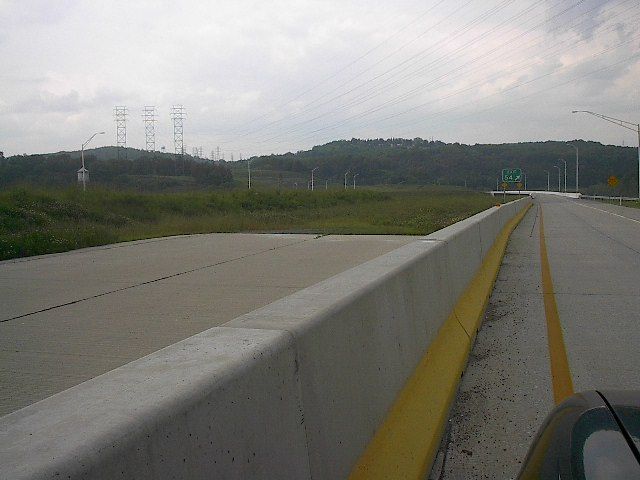 (Ed & Shari Szuba, 2003)

There are ghost stubs at the current Northern Terminus of PA TPK 43 in Large. Traffic is funneled onto the ramps of Exit 54 (PA 51). If the Mon-Fayette Expressway is completed these stubs will eventually carry the highway to Pittsburgh and Monroeville.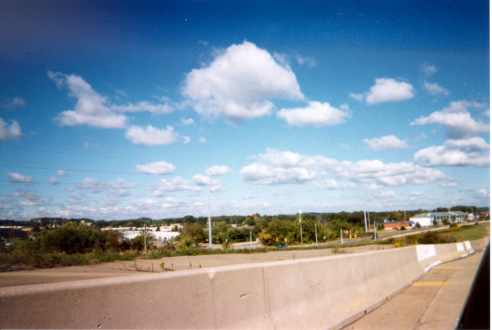 (Adam Prince, 1999)

This is the ghost ramp at Exit 25 on I-79. This ramp was to connect with Thorn Hill Drive. Thorn Hill Drive is across US 19 and the PA TPK. Thorn Hill Drive is part of the Thorn Hill Industrial Park. The ramp that was built connects to US 19 North south of US 19's interchange with the PA Turnpike. Thanks to Eric Joseph for the information.

(Adam Prince, 1998)

In front of the trees in the center distance, was the location of the ramps built specifically for the Boy Scout National Jamboree in the 1970's. Located at Moraine St. Park. There is still some concrete left from these ramps. Fortunately, the grading is very evident.

---
Site Navigation:
Sources & Links
Last Updated: June 5, 2005

© 1999-2005 Adam Prince
---